Showroom and exhibition

Strategically positioned, our hotel is an ideal location for the following Showroom and exhibition.

LEADER IN THE GOLD AND JEWELLERY WORLD
VICENZAORO September 2015 was attended by more than 20,000 people, 14% more than the number of attendees in 2014. VICENZAORO have two appointment, Janury and September the exhibition involve six communities, each of which gathers together companies that are the same or similar, based on their reference values, positioning, organisational systems, types of production and overall image. The newly developed layout was credited for having increased the number of business opportunities at the show and improving exhibitors' visibility. Vicenzaora site

An Important appointment Throughout the distribution network. Designer of the most eclectic and contemporary brands, come the masters of craftsmanship and more influential characters of Distribution Networks, meet to Meet buyers and Buying groups more influential. Meeting point between producers and buyers of International, Having The unique opportunity to CHOOSE Trendiest The collections of jewelery, VICENZAORO September and the business hub of choice for the sector, located in the Period of the Year which records the most SIGNIFICANT moments sales Overall level.
Vicenza Oro September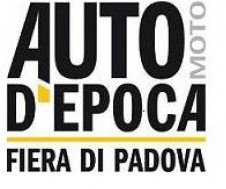 Auto e Moto d´Epoca is the International Exhibition with the biggest selection of vintage motoring in Europe!
Site of the Exhibition
Please fill in the reservation form below
Enquire subject to approval.